That pretty much sums up my life right now!  We have gone straight from soccer to basketball.  Both boys playn' away…and me coachin' away.  
I enjoy it but most days…. but the days are so busy.  
 I actually did get a break however.  
My sweet hubby planned me a break..one I wouldn't have taken if it had been up to me but one I needed!  My wonderful momma took the kids to soccer and school….in that order….it  was a busy soccer weekend…and I ran away for a super long weekend.  Ahhhh….
And so during my long break….I went window shopping at a high end Atlanta mall.  Oh, so fun.
They had a Pottery Barn and a Crate and Barrel. 
So I am gunna share a few fun things I saw…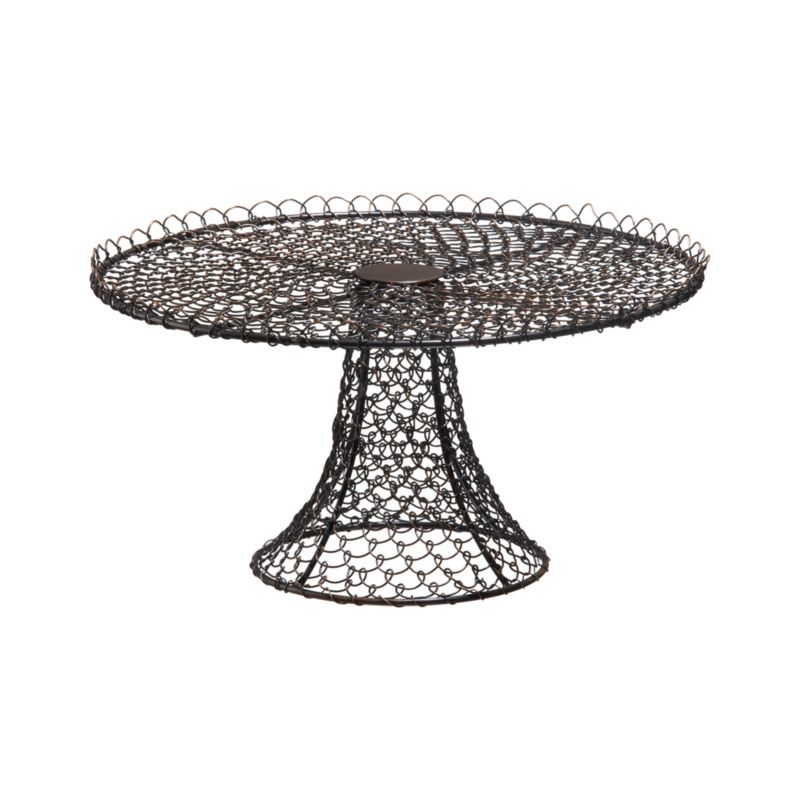 Crate and Barrel has this really cute wire pedestal.  I like.  Very much.  May have to order it.  I think it could be cool to fore putting food on and for decorating options.  
The Pottery Barn there was also super fun to browse through.  I enjoyed looking at all their Christmas decor ideas.  Like the pic above.  I have a couple vases like the ones above that my sweet mother in law gave me a couple years back (click here to see a post and a pic of them) that would work perfectly.  Very, very cute.
I have been very, very behind on any kind of blog surfing for about the 2 months but I made it a point to look in on a few of my fav blogs over the past couple days (Thanksgiving break I love thee!)  And I was so excited when I saw this post by Becky Higgins.  She is having a spray paint obsession and has great tips!
Wow….now I am looking at some things I own in new ways!  Also….I may be dropping in on my local antique and "junk" shops to see what I can see.  Makes a girl think in a different way…that is for sure.